Can I Finance Used Chevy Cars?
One thing you quickly realize when the time comes to buy a used car is that "less ex-pensive" doesn't mean "cheap." Used cars aren't the kind of purchase you pay for by digging in your couch cushions. So if you're wondering whether used car financing is a thing, we're happy to tell you the answer is "yes!"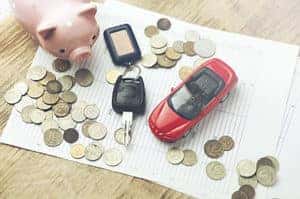 Even better news: at LaFontaine Chevrolet of Dexter, our used car customers get the same great service as everyone else, and an even more diverse selection, to boot.
Why Finance a Pre-Owned Chevy Car?
You would expect to find a used Chevy Silverado 1500 or used Chevy Equinox in stock. But some of the other makes and models, like luxury cars and used work trucks in great condition, just might surprise you.
The savings might surprise as well! We offer used cars under $10,000, so no matter what you need, or what your credit score looks like, you'll find what you need at a low monthly payment you'll love.
Pre-Owned and Chevy Certified Pre-Owned Financing
Obviously, an older Chevy SUV won't have the same features or the same price as a Chevrolet Certified Pre-Owned vehicle. But the differences in numbers can obscure the fact that the financing process remains the same.
So what should you draw from that? We suggest starting with your credit score, which will determine the kinds of financing you can qualify for. Think about your budget, calculating fuel, maintenance, and insurance costs.
You can even get a head start by estimating car payments online. And if you decide you want to use the value of your existing car or truck toward your next used car, make sure you bring your title to our Chevy dealership when you stop in.
Qualifying for Chevy Financing
There are advantages to pre-qualifying. Most of our customers are surprised to find that they qualify for more than they thought they would, putting a higher trim used model well within reach.
And we also work just as hard for those with no credit or bad credit, since we under-stand everyone needs and deserves a safe vehicle. Keeping your payments on time can help you rebuild credit, too!
Our goal at LaFontaine Chevrolet of Dexter isn't just to sell you a car. We want to make sure that you get the best vehicle for your needs, and the best financing for which you qualify. For help with that, and answers to your questions, call, click, or stop by today.