Chevrolet Lease Terms to Familiarize Yourself With
Buying a new Chevy vehicle or buying used aren't your only choices when you visit LaFontaine Chevrolet of Dexter. A Chevy lease is a great way to get a new
model with advanced features, with the kind of low initial payment and monthly payments you'd expect from a used model.
If you're new to auto leasing, LaFontaine Chevrolet of Dexter can help you make sense of the terms, conditions, and terminology you'll encounter.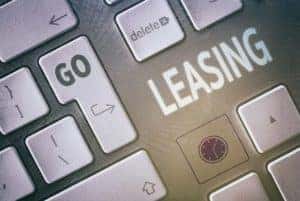 Automotive Lease
A lease is effectively a long-term vehicle rental. GM Financial Services, known as the lessor, owns the car. You, the lessee, will be leasing from them even though your Chevy dealership serving Washtenaw County will be here for your questions and Chevrolet service needs.
Lease Inception
This is the date on which your lease starts. Inception fees are any fees that are due when the lease starts, including tax, title, and other applicable fees.
Security Deposit
Like an apartment lease, a car dealership will take a security deposit as a hedge against nonpayment on your new Chevy vehicle. It's usually equal to a month's payment, though this can vary based on your credit score. It may also be used at lease end to take care of lease penalties.
Lease Penalties
Your lease sets limits on the number of miles you can accrue during the lease term, and how much wear and tear you can subject your vehicle to. Your Chevy dealer will ask about your driving habits and usage patterns so you don't have to worry as much about lease end surprises if you use your Chevy truck as a work vehicle, or if you have a long commute.
Captive Lease
Every major-label car dealership has what's called a "captive lender." It's a finance company that is the manufacturer's financial services arm. They originate and service loans and leases. If your credit isn't great (or if you haven't built credit yet), we also offer alternative auto financing.
GAP Insurance
GAP stands for Guaranteed Auto Protection. It insures the "gap" between the lease balance, penalties, and depreciated value if your vehicle is totaled before the lease is paid up (or before your auto loan is paid off).
Why Lease from LaFontaine Chevrolet of Dexter?
At LaFontaine Chevrolet of Dexter, we strive to keep all aspects of financing pain-free and transparent. But we don't stop there. Whether you buy or lease, you have our full backing. So why shop anywhere else? Visit us today!