How Buying a Used Car Can Prove Beneficial
While buying a car brand new can come with plenty of benefits, buying used cars can be just as satisfying. Not every great car has to be new, and when you purchase from our used car dealership in Dexter, MI you can find a great used car as well.
If you're interested in purchasing a used Chevy brand car, then our staff at LaFontaine Chevrolet Dexter is excited to go over all the benefits and to help you find the model that fits you best.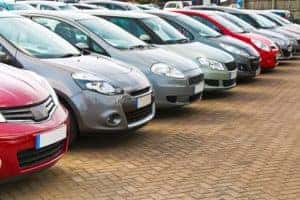 Affordability
A major factor that leads drivers to purchase used is the sense of affordability. Buying a car brand new can be plenty rewarding with all the latest automotive features that you can take advantage of. However, for some drivers buying a new Chevy car can be a little costly.
When you purchase a car used, you can get the option of finding your dream car at a more reasonable price point. That being said, not all used cars are created equal. Some are pricier than others, and while quality and year model can do a lot to affect that price, there are also two very different categories of used car; pre-owned and certified pre-owned.
Difference Between Certified Pre-Owned and Pre-Owned
When you enter our showroom, you'll find that you have the option between buying a car pre-owned or certified pre-owned.
A pre-owned vehicle is one that has entered our dealership often through a trade-in. While we inspect these vehicles extensively before re-selling them, they are often sold at a lower quality than their certified counterparts. In that same vein though, you can expect a far lower price point for a standard pre-owned car than you would for a certified pre-owned car.
Certified pre-owned cars on the other hand offer you a chance to drive a used car that feels almost as good as new. These models undergo thorough inspections and repairs by factory certified mechanics. On top of that, these vehicles come standard with a slew of warranties that offer drivers far superior peace of mind.
Buying Used at LaFontaine Chevrolet Dexter
At LaFontaine Chevrolet Dexter we specialize in selling used cars. Our used car dealers near Dexter, MI are excited to help you find the model that best fits your specific need. From the moment you enter our dealership, to when you roll off of our lot, we'll work to give you the best car buying experience possible.