Reasons to Consider Electric Cars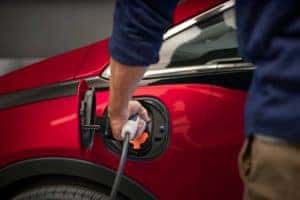 The popularity of electric cars continues to grow with the creation of fully-electric vehicles (EVs) and new innovations that improve both hybrids and PHEVs. Many of our customers come to us interested in exploring electric options but are ultimately confused due to the differences they have when compared to cars with standard gasoline engines.
To help you better understand the benefits of electric cars, the expert team at LaFontaine Chevrolet Dexter has compiled this short guide.
Help The Environment
One of the biggest reasons to purchase an electric vehicle is the positive impact it has on the environment and the world around us. Since you're using electricity to drive and often can use features like regenerative braking to automatically recharge your battery, hybrid and electric vehicles use much less fuel than their gasoline counterparts and therefore produce fewer emissions.
Hybrid vehicles still mainly use their gas engine, however, so be sure to purchase a PHEV or EV like the new Chevy Silverado EV if you're looking to travel mainly on electricity.
Save Your Money
Some customers steer themselves away from electric cars since they can often be more expensive upfront than Chevy cars with a traditional engine, but you'll save money while owning an electric vehicle that will eventually balance the costs out.
The most obvious way you'll save money is with fuel costs – since you're likely charging your EV at home, you'll never even have to visit a gas station again. The U.S. government also offers grants depending on which vehicle you own so you can claim a tax credit for helping lower emissions.
Satisfying Handling
In terms of how electric cars drive, you'll notice a few key differences. One big difference is that EVs produce much less noise than gas-powered cars and are required to have an Acoustic Vehicle Alert System when traveling at low speeds.
EVs also tend to have a lower center of gravity due to battery placement so you'll enjoy smoother handling and a safer drive.
Visit LaFontaine Chevrolet Dexter for More
To see a wide range of hybrid and electric vehicles, visit our Chevrolet dealership serving Ann Arbor, MI dealership today. Our team of customer service experts will ask questions about your lifestyle to find an electric vehicle that's the best fit. Stop by today or schedule an appointment online!