Should You Lease a Used or New Chevy Car?
If you're looking for a way to upgrade your driving experience without purchasing a vehicle, then it's time for you to look into a Chevrolet lease. If you have any questions about leasing or want to know which vehicles in our lineup of Chevy cars are available to lease, our team at LaFontaine Chevrolet Dexter will be able to help!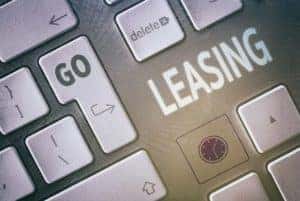 One question we'll be happy to address is if it's better to lease a new or used car.
What is Leasing?
First off, not all drivers are up to speed when it comes to what leasing is. As an alternative to buying, leasing allows you to drive a vehicle for a set period of time while you make payments on the car, typically for 24 or 36 months. Lease terms also include mileage limits, which are often around 10,000 miles per year – roughly the average mileage Americans drive each year.
Once your lease is over, you can drop off your car at our Dexter Chevy dealership or at any authorized Chevy dealership if you move before the end of your lease. You can then sign a new lease or walk away, resulting in a smooth transition between vehicles.
Should You Lease a New Car or a Used Car?
People typically think of leasing when they want a new car, but you can also lease used cars as well. Understanding how lease payments are calculated will help you figure out which option is best for you. We'll take the residual value of the car, which is the difference between the current value and the expected value at the end of the lease and use that to determine your payments.
The advantage of leasing a new car is that you can enjoy all of the latest features of that model while making lower payments compared to a loan. However, since used cars depreciate slower than new cars, your down payment and monthly payments will be even lower.
Either way, you'll be driving a quality vehicle without the commitment of making a purchase. So you'll really just need to decide if you want to pay a little more to drive a brand new car or save some cash to lease a pre-owned car.
Contact our Chevy finance team today to learn more!