The Benefits of a Low-Mileage Used Car
Are you looking for used cars? Used cars offer several benefits over new models in terms of price, but you still might have questions about the reliability of pre-owned vehicles.
La Fontaine Chevrolet of Dexter offers some pros and cons to help you decide.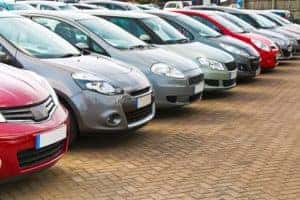 Pro: Wear and Tear
Low mileage often translates to less wear and tear on a used Chevy Trailblazer SUV. Parts generally last longer, including major components like the engine, transmission, and powertrain systems.
Pro: Resale Value
Right now, the market for used cars is incredible. Low mileage can raise the value of a used Chevy Silverado 1500 even more. If you buy any car with low mileage, it will probably still have low mileage if you decide to sell or trade it in down the road.
Con: Underuse
Low mileage likely means the car wasn't driven very much. While this might sound like a good thing, it's not healthy for a car to sit around for too long. The plastic and rubber parts can become brittle and damaged. Other systems like the engine, drivetrain, and transmission need hot fluids coursing through them in order to do their jobs.
Con: High Price
Remember we mentioned above that a low-mileage used vehicle can command a higher price? That's a great outcome if you're the "seller", but not so much if you're the "buyer". If you're looking at a popular model, you could pay a significantly higher price for a low-mileage used car.
In the end, there might not be much difference between 30,000 and 60,000 miles in terms of reliability and safety. However, you might save thousands on the price of a high-mileage vehicle versus a low-mileage one.
Certified Pre-Owned Vehicles
If you're looking for more assurance in a used car, check out our inventory of Certified Pre-Owned vehicles in Dexter, MI. Every Chevy CPO vehicle has gone through an intensive, multi-point inspection. They must also meet strict mileage (less than 75,000 miles) and age (less than 6 years) standards, and have a clean title.
Buying a Car in Dexter, MI
If you're ready to buy a used car, come into our Chevy dealership in Dexter, MI for a test drive. We also have a complete inventory of new Chevy models, for to choose from. Come in and one of our sales associates will be happy to help you find the right vehicle to fit your lifestyle and budget.