Three Chevy Service Questions to Ask Your Mechanic
Wondering how you can best take care of your Chevy? These are the questions you'll want to ask when it comes to Chevy service:
How Often Do I Need an Oil Change?
The answer to this question isn't as cut-and-dried as it once was. The typical "every 3,000 miles" may still apply if cars are often driven in very dry and dusty conditions.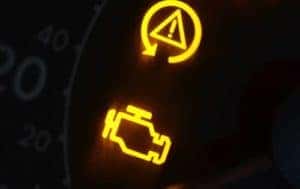 Nowadays, every 3,000 to 5,000 miles is generally more widely recognized. Twice per year, however, remains the recommendation. Your mechanic can give you more details about oil changes and how they pertain to your particular vehicle.
What about Tire Rotations?
The good rule of thumb with a tire rotation for your Chevy is to have it done every time you get an oil change. For one thing, it's just easier to remember that way. Tire rotations are important because they allow the tires to wear down evenly, giving you their best performance as well as their longest lifespan.
What are Some Other Key Service Tasks?
There are a number of other things you don't want to forget about when it comes to your Chevy SUV or whatever you drive. These include:
• Battery checks: Do you know how old your battery is? They only last about five years or so, which means checking it at least annually is a good idea.
• Fluid top-offs: In addition to oil, the transmission, brake, power steering, and all other fluids need to be at the right levels.
• Brake inspections: While out on the road, perhaps nothing is more important than your brakes. Having them checked every year will help ensure your safety.
• Alignment: A well-aligned vehicle is a safe vehicle. Plus, it will make your tires last longer. Again, checking this yearly is a good idea.
• Wiper replacements: Wipers can wear out fairly quickly, which is why you don't want to be caught in a rainstorm with a bad pair.
Get All of Your Questions Answered at LaFontaine Chevrolet of Dexter
If you have any other car maintenance or repair questions, just get in touch with the service center at LaFontaine Chevrolet of Dexter. Also, be sure to check out our current Chevy service specials.