Why Choose Genuine Chevy Parts in Dexter, MI
Even the best vehicles require repairs and Chevy parts replacement at times. But you also might wonder if it really matters if you use Chevrolet parts versus aftermarket parts when repairing your Chevy vehicles.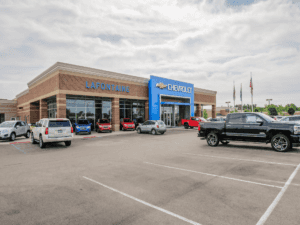 LaFontaine Chevrolet Dexter offers important reasons why.
Chevy OEM Parts Explained
To understand why you should be using Chevy parts to repair your Chevy vehicle, you need to understand "OEM". It's an acronym that stands for "original equipment manufacturer". It means the parts are exactly like the ones that were used when your Chevy vehicle was assembled.
More importantly, it means the parts were designed specifically for that vehicle so you can be assured they will perform as intended. Your Chevy Silverado 1500 truck will have the same capability and strength you need to get the job done.
Why Choose Chevy Parts vs. Aftermarket Parts?
Aftermarket parts are not sourced from the original automaker. Some car owners choose aftermarket parts because they can be less expensive than Chevy parts. However, you can't necessarily trust their quality, safety, and dependability.
Did you know that OEM parts come with a warranty? It's an extra benefit that aftermarket parts don't always offer. Even though you may pay less for aftermarket parts upfront, you could end up paying much more in repairs.
When you choose Chevy parts, you'll have peace of mind knowing you won't get stuck with an expensive repair bill if they have to be replaced while they're still under warranty.
Why Choose LaFontaine Chevy Dexter?
Your Chevy vehicle deserves the best care so it will stay in prime condition. Our factory-trained technicians use state-of-the-art technology and equipment to assess your vehicle's condition and keep it running like new.
We can also provide multi-point vehicle inspections by our certified service experts to ensure the systems in your Chevy truck are operating the way they should.
Whether you need an oil change, tire replacement, or you want to discover why your car is making that sound, the Chevy service center at our Chevrolet dealership in Dexter, MI is here for you.