Why You Shouldn't Miss an Appointment for an Oil Change
If you're like many other motorists, you have a lot of things that require your attention. Even though you're already swamped, there's one thing you should add to your to-do list. And that's scheduling your next oil change in our Chevy service center.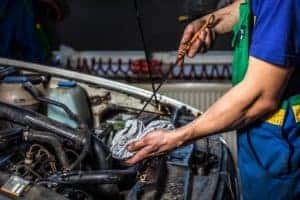 Reasons Frequent Oil Changes Are Important
As an established Chevy dealer serving Chelsea, MI, we can assure you that changing your oil is one of the most important thing you can do to preserve your automobile's resale value and extend its life. When you attempt to sell or trade in your car, a prospective purchaser will want to see its service records. If you don't have a record of consistent oil changes, it could equate to a lower offer for your vehicle.
Oil is the equivalent of your vehicle's lifeblood. It's responsible for keeping the moving parts of your engine lubricated. Oil also protects your engine from damaging debris and the heat your engine generates. When your oil is too old, it will morph into a sludge-like substance that can no longer perform its essential jobs.
When oil can't perform its basic functions, you may find you have to get fuel more often to compensate for how much harder your engine has to work. In worst-case scenarios, you may experience a blown gasket or your engine may seize, both of which are expensive problems to remedy.
Reasons to Choose Our Chevy Service Center
Drivers looking for the latest Chevy cars needn't go anywhere by our Dexter, MI Chevrolet dealership. Similarly, you should head over to our Chevrolet dealership whenever your vehicle is due for an oil change.
The technicians in our Chevrolet service center near Brighton, MI are all certified and factory trained. Our team only uses OEM parts whenever they work on Chevy cars. We also offer free quotes, so our valued clients are never surprised by their service tab. Our waiting area is well-maintained and stocked with amenities, such as complimentary Wi-Fi and beverages.
Let's face it – frequent oil changes are important. Why would you trust anyone but our experienced technicians to perform such a vital task? Make an appointment to bring your car into our Chevy service center or head over to LaFontaine Chevrolet Dexter now.